Smokey Bear Birthday Banner Challenge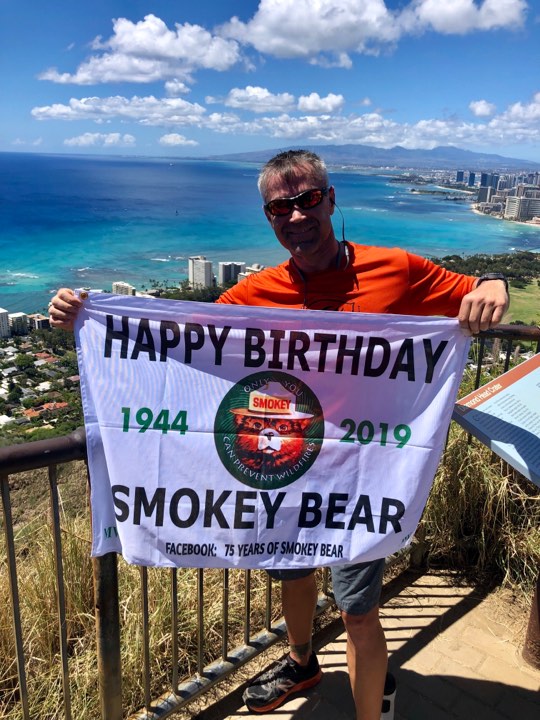 (Social-Media-Based Series of Events, Available Nationally) The Smokey Bear Birthday Banner Challenge is a nationwide, social-media-based project aimed at getting as many people as possible across the country to hold up or pose with a banner (supplied by the challenge organizer) wishing Smokey Bear a Happy 75th Birthday. All the photos submitted for the SBBBC are then posted on social media.
As of March 24, 2019, Jack Winchell, the event organizer, has mailed out almost 100 banners to 41 states and received over 200 photos from 26 states. His goal is to feature banner photos from at least 40 states and 15 countries.
Will you help him spread Smokey's wildfire prevention message? Simply contact Jack through Facebook, email (75yearsofsmokeybear@gmail.com), phone (541-733-4433) or mail (PO Box 775, Glide, OR 97443).
The SBBBC is an approved project of the Smokey Bear Licensing Program. Smokey Bear's image is used with the permission of the USDA Forest Service.